Battery Storage
Call us to install your preferred battery storage solution to pair with your existing or future solar power system.
Optimize your home's energy usage with a Backup Battery System!
SelectPWR is Certified to install Tesla PowerWall, Generac PWRCell, and Briggs and Stratton SimpliPhi Battery Systems.
The Benefits of a Battery Backup System:
Take control of your power
Reliable backup power
Less reliance on the electrical grid
Optimize your Solar Energy Investment
Automatically transfer to battery power in as little as 3 milliseconds after a power outage.
Gain knowledge/control of your energy usage with energy monitors and load control systems.
With Generator, Solar or Utility charging options for your Battery, you will always be prepared.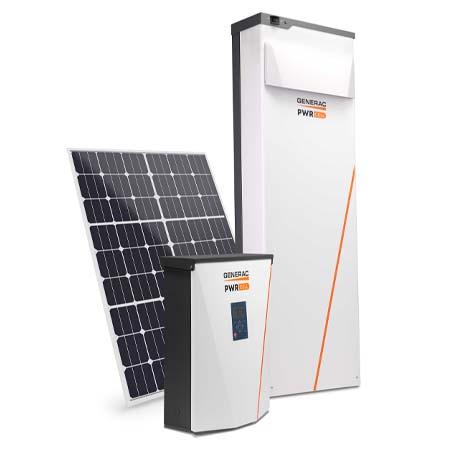 Frequent Questions About Battery Backup Systems
Can a Solar/Battery System Power my entire house?
Yes! With the modular design of the Battery Systems currently on the market, you can scale your system to power anything from a single room to your entire house!
Is Solar required to have a Battery System?
No. Your Battery Storage System can charge and store electricity from multiple sources such as the Electrical Grid, a Generator, and others.